Best Family Vacation Packages in Egypt
By
Hesham Elgammal

on

27 May 2022

Egypt has a rich history that dates back to the start of civilization, making it the oldest tourist destination on the planet. Awe-inspiring temples and pyramids in the African country have captivated tourists for millennia.

Even though Egypt's historic sites draw most visitors, the country's stunning natural scenery still has a lot to offer. Freshwater springs abound in the Sahara Desert, making walking across the desert a rewarding experience.

This has opened up a whole new world of possibilities for those who want to see Egypt sans the masses. Let's have a look at these best Egyptian Destinations for families you must consider when planning your Egypt tour packages.
● Nile Cruise Luxor Aswan
The Nile is Egypt's defining feature. A multi-day voyage on this famous canal, which witnessed the birth of the Pharaonic period, is an integral part of many travelers' Egypt experiences. Round-Nile cruises are also available from Luxor to Luxor or Aswan to Aswan. These are all the same in terms of tourist trips.
You'll see the Temple of Karnak while aboard the Nile cruise Luxor Aswan. Before a Captain's welcome party and a night, Luxor & Aswan Nile Cruises offer another day of exploration on the West Bank, including a visit to the Valley of the Kings, Valley of the Queens, and Hatshepsut Temple of cruising to Edfu.
Edfu's Kom Ombo and Kom Ombo Temples and the Aswan High Dam, Unfinished Obelisk, and the Temple of Philae may all be seen in a day on a trip to Edfu and Kom Ombo.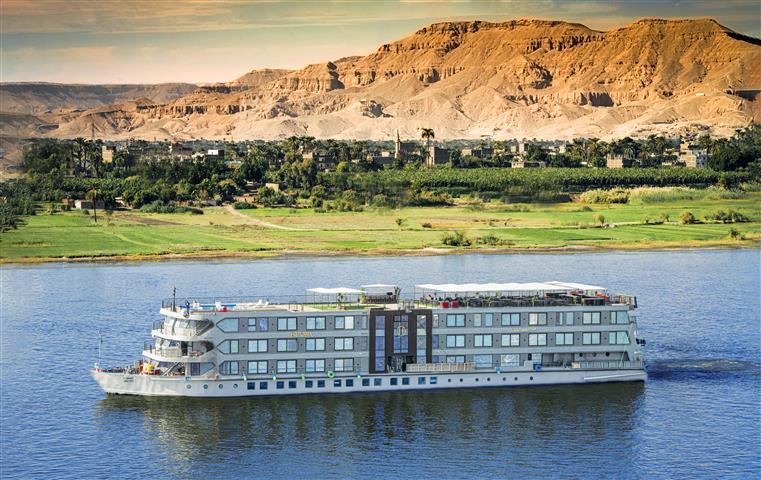 ● Hurghada Red Sea
Hurghada is a Red Sea tourist town accessible by bus from Cairo in a six-hour journey. Because Hurghada has so many beaches and pleasant seas to enjoy, it's logical.
There are now hundreds of high-end hotels along the seashore in this once-simple fishing community, yet there is still an emphasis on rest and leisure. This part of the Red Sea is recognized for its outstanding scuba diving prospects, with beautiful coral reefs to be found off the coast.
In addition to snorkeling, windsurfing, and jet-skiing, several other water activities are equally as popular. With various locations providing glass-bottom boat rides, you can typically shop around to get the best deal.
● Sharm El-Sheikh
Located near the southern extremity of Egypt's the Sinai Peninsula, Sharm el-sheik is a popular vacation spot for Egyptians and tourists alike.
But there's so much more to do in this little fishing town than laze about and soak up the sun. Scuba diving at Sharm el-sheik, which has hosted several international peace meetings, is one of the world's most popular pastimes.
Tiran Island and Ras Mohammed National Park's coral reefs are home to some of the most vibrant marine life in the world. If you're seeking an easy-breezy vacation, you'll find it at this location.
● Cairo
It is one of the world's most densely populated cities, with more than 17 million residents. Cairo is an ancient Islamic city on the Nile, with a perpetually foggy horizon and beige-colored buildings atop which TV satellites have been installed.
The modern metropolis of Cairo is a popular starting point for trips to the nearby Pyramids of Giza and the Nile. Memphis, the ancient capital of Egypt, is only a short drive away.
The city's oldest mosques are also worth a look. The oldest mosque in Cairo is the Ibn Tulun Mosque, built in the 9th century by the Fatimids when Cairo became their capital. There is a citadel and a mosque named after Mohammed Ali Pasha, regarded as the founder of modern Egyptian civilization, and they were erected in his honor.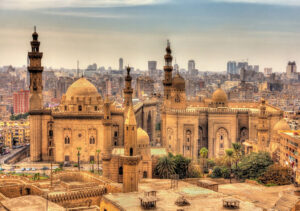 ● Temple of Abu Simbel
Although Egypt is complete with temples, Abu Simbel stands out. The enormous temple of Ramses II, guarded by giant statues on the exterior and lavishly painted on the inside, is seen here.
Abu Simbel is well-known for its megalithic dimensions. Still, it is also notable for the technical achievement that UNESCO performed in the 1960s to rescue the temple from the rising waters of the Aswan dam.
Today, visiting Abu Simbel is just as much about praising the worldwide effort to conserve the temple complex as it is about marveling at the awe-inspiring accomplishments of Ramses II. Hands down it is one of the popular destinations among Egypt tour packages.
● Park of Al-Azhar
Al-Azhar Park is a great place to take a break from the commotion of the city. When it comes to a day out with the kids, there's no better place than this 74-acre urban sanctuary.
Sliding boards, jungle gyms, and other play equipment and plenty of room to run about and have a good time await children at this lovely park in Islamic Cairo.
However, this magnificent park is a must-see destination for any adult traveler in Egypt. It affords spectacular views of the city and is located near numerous significant historic districts in the city's Islamic Cairo neighborhood.
● The Great Pyramids of Giza
One of the best-known landmarks in Egypt is the Giza Pyramids, the last of the historic world's seven wonders to remain intact.
When it comes to Egyptian tourist attractions, the Sphinx-guarded tomb complexes of ancient pharaohs like Cheops (Khufu), Chephren (Khafre), and Mycerinus are hard to beat. They are typically the first stop for travelers after arriving in Egypt.
Megalithic monuments to pharaohs that formerly stood on the outskirts of Cairo are still as breathtaking now as they were when they were first built.
Final Thoughts
Egypt is a wonderland of awe-inspiring buildings and tombs. The Red Sea's world-class coral reefs and wrecks, the legendary Nile River, and 4WD experiences are just a few activities available to visitors. Here, we've listed some of Egypt's top family-friendly places for your Egypt tour packages. I hope you'll be able to choose a favorite from this list.